In recent times, America's elections have become somewhat of a global spectacle. The world has been watching on the hyper-reality political parody with intrigue, some in sheer bewilderment and others (very few) in admiration.
America's current political climate has many eyebrows raised and leaves countless questions to be asked, but we're not here to bash presidents, offer political advice or push an agenda. Particular midterm votes that have JUST been placed in the States could ignite some landmark law changes for marijuana use in America, both recreational and medical.
As well as voting for their desired Republican or Democratic senators and governors, on Tuesday the 6th November, the electorate of Michigan, North Dakota, Missouri and Utah voted on various marijuana legislation.
If the votes passed in all four States in the spotlight, it would propel America one giant step closer to a country of nationally legalised cannabis consumption. Here are the measures of the ballots in question and precisely what electorates have been voting for in each state: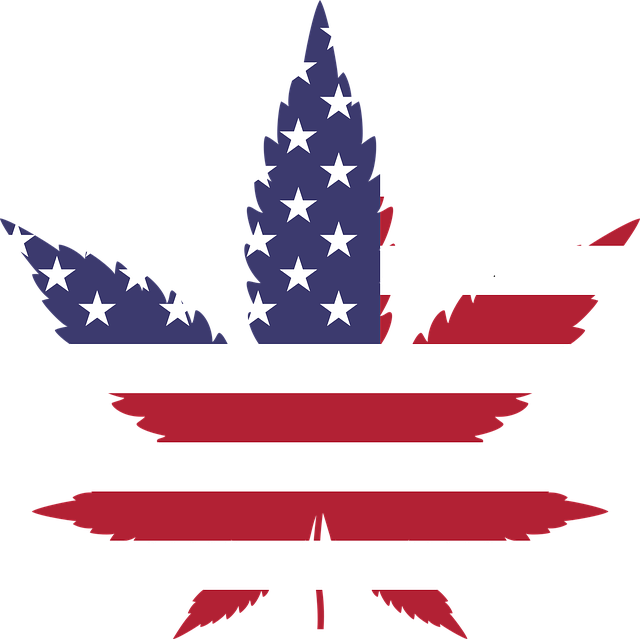 Michigan
Ten years after the introduction of medical marijuana in 2008, Michigan voted on the legalisation of recreational cannabis for adults of the State.
'Proposal 1' outlined a number of measures, including the recreational possession and consumption of cannabis for adults ages 21 and over, residents would be allowed to grow 12 plants at home and it compelled State leaders to enforce a licencing system for marijuana growers and sellers.
'Proposal 1' also highlighted that business owners could prohibit consumption on their premises if they desire and a 10 per cent sales tax would be placed on all cannabis sales.
All eyes were on Michigan in particular as this had the potential to be a tell-tale story on how the thoughts of the US were changing as a whole and the future of national legalisation. If Michiganders voted in favour, Michigan would become the first Midwest State to legalise cannabis purely for recreational purposes.
MARIJUANA ELECTION VERDICT: Legalised!
North Dakota
North Dakota's 'Measure 3' was one of the most lenient and optimistic marijuana policies to be published. 'Measure 3' was not only the most liberal proposal of all four States taking it to the polls this November, but possibly more so than any of the nation's proceeding cannabis initiatives.
The State of North Dakota website claimed that 'Measure 3' would allow personal possession of marijuana for recreational use with no limits, and the sale and commercialisation of cannabis would be legal without the need for an establishing body to oversee proceedings.
The primarily Republican state legalised medical marijuana back in 2016, but the State's latest proposal strives to take it a step further than recreational consumption.
It was set out that North Dakota will restrict the prosecution of under 21's for any non-violent cannabis activity and that the state would efface any existing criminal records for possession of cannabis, should it be legalised this November. Having said that, state leaders declared further penalties would be put in place for any persons caught selling marijuana to a minor.
The policy's lack of clear enforcement and regulatory structure brought criticism onto the policy and led many to believe that the policy wouldn't come to fruition at the polls due to the worries of North Dakotan's surrounding the clouded regulatory details.
MARIJUANA ELECTION VERDICT: Rejected
Missouri
Missourians were faced with three individual marijuana proposals at the polls on November 6th, all relating to Missouri's legalisation of medical marijuana.
The first initiative to step up to the podium was 'Preposition C,' which intended to eradicate prohibitions of the growth, possession and selling of medical marijuana by a licenced facility and to impose a tax of 2 per cent on medical sales.
Missouri's second cannabis referendum, 'Amendment 2,' was to permit medical doctors to advise and recommend marijuana for a very specific list of ailments and medical conditions. Said medical doctors would also be able to prescribe the drug for collection at a medical dispensary or the patient would have the choice to grow at home.
'Amendment 2' would collect a 4 per cent tax on retail sales and would be primarily used to fund military veterans.
The third and final medical vote in the November midterms was 'Amendment 3,' a proposal that would levy a 15 per cent tax on retail sales and the funds would be reinvested to fund a state-run research institute that aims to develop treatments and potential cures for cancer.
MARIJUANA ELECTION VERDICT:
Amendment 2: Legalised!
Preposition C & Amendment 3: Both Rejected
Utah
Similarly to Missouri, Utah only weighed in on medical marijuana in the November midterms yesterday. Utah is a famously conservative state and medical-marijuana programme that was proposed had already faced a lot of controversy in the run-up to the November polls.
Utah's 'Preposition 2' was designed to legalise the medical use of marijuana for people with a specified list of qualifying ailments and conditions. Some of the qualifying illness' included cancer, chronic pain, HIV/AIDS and multiple sclerosis, for example, and patients would require a medical marijuana card from a licenced physician.
The proposal declares that individuals can buy two unprocessed ounces of cannabis or a marijuana product with no more than 10 grams of THC. The initiative also states that medical cannabis cannot be in smokable or edible form and patients are not allowed to grow their own supply at home.
'Preposition 2' also has an outlined system in which officials will be responsible for licencing and regulating marijuana businesses, including growers and dispensaries. Only patients who live OVER 100 miles from a licenced dispensary can legally grow up to six pot plants in their own.
MARIJUANA ELECTION VERDICT: Legalised!