What do autoflower seeds mean? Autoflowering cannabis seeds are the result of combining genetic elements from two distinct species. The initial component is an indica or sativa cannabis strain that carries its advantageous characteristics. The second element introduced by breeders is cannabis ruderalis, contributing to the unique genetic makeup.

Cannabis ruderalis is a less common species of marijuana known mainly to seed collectors. The species is ideal for interbreeding because it's native to Siberia and Northern Europe, two areas with less light.

In its natural habitat, cannabis ruderalis seeds thrive in low-light environments. However, Ruderalis is rarely used independently because the seeds generally have a low-level THC content.

When bred with sativas and indicas, cannabis ruderalis produces autoflowering seeds favored by collectors.

Seed collectors prefer autoflowering seeds for several reasons.

The seeds are easy to care for. Rather than needing specific light stages for success, they fare with natural lighting, making it easier on collectors.

Additionally, autoflowering seeds are more resistant to pests than other species. These seeds can survive mold and illness where other seeds would expire.

Autoflowering seeds also possess elevated CBD content and exceptional terpene profiles. Many collectors frequently recommend autoflowering seeds as an ideal choice for beginners due to their simple care requirements.


Why Seed City is the best autoflower seed bank

Autoflowering cannabis seeds are not created equal, a fact well understood by Seed City. Distinguishing itself as a seed bank of distinction, Seed City places great emphasis on furnishing collectors with the finest cannabis offerings.

Having laid its foundation in 2010, Seed City has risen to prominence as a prominent digital hub for marijuana seeds. Bolstered by years of experience and a cadre of adept collectors, Seed City has solidified its position as the ultimate haven for premium cannabis seeds.

The seed bank focuses on finding the rarest genetics, incredible innovations, and iconic seed brands for its collectors. Every seed strain is chosen carefully and offered at a reasonable price for consumers.

For new and experienced collectors, Seed City is the one-stop shop for the best seeds at the most affordable prices.

Seed City also offers a carefully curated selection of premium-quality autoflowering seeds.


Here are the top 10 best autoflower seeds for sale from Seed City.

Seed City offers the Cinderella 99 strains from Grower's Choice at a low price for such a quality collector's item. Grower's Choice is a California-based seed bank focusing on the health and wellness of its seeds and clientele. The brand's Instagram has over 12K devoted followers interested in the beautiful bud pictures posted by Grower's Choice.

Cinderella 99 from Grower's Choice is a sativa-dominant blend of Shiva Skunk and Jack Herer. Buds from this strain produce heady and euphoric highs, fruity terpenes, and relief for medical patients. Cinderella 99 was bred over multiple generations to create a perfect blend of all its ancestors, and collectors can find the best version at Seed City.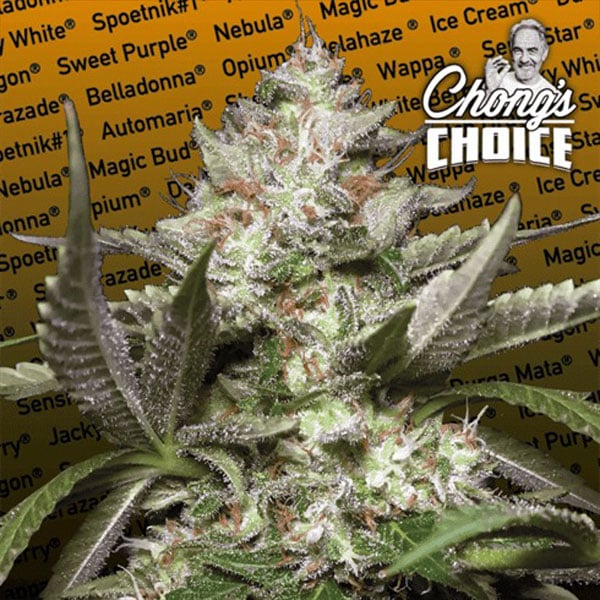 Paradise Seeds is a long-running seed bank with over 25 years of experience in the industry. The seed bank is a Cannabis Cup winner 25 times over with many famous strains. Paradise offers information for collectors on their 18K Instagram, including images and content of their products. One of Paradise Seed's best sets is the series Chong's Choice, named after iconic stoner Tommy Chong.

Introducing the inaugural addition to Chong's Choice three-strain series: Auto Kong. Developed by Paradise Seeds, this autoflower variety combines US-sourced Gorilla Glue with the original autoflower Pandora. With an indica-leaning genetic profile, Auto Kong boasts a delightful sweet lemon aroma and a substantial THC content.






Big Bud is a popular autoflowering seed among collectors, and Seed City offers it from one of the best banks around - Seed Stockers. Seed Stockers is a Barcelona-based seed bank with some of the most affordable prices around. According to its official Instagram page, the bank emphasizes high-quality genetics, professional customer service, and fostering loyal relationships with clients. With over 21K followers, the bank is a favorite among collectors everywhere because of its focus on Dutch and Spanish cannabis breeders.

Among Seed Stocker's preferred selections, Big Bud stands out as a cherished strain. This hybrid is the result of a cross between Northern Lights, Afghan, and Skunk #1. Originally developed in the US, Big Bud found its way to the Netherlands. The XXL auto variant boasts elevated THC levels and delivers profound relaxation for those who partake.






Seedsman Seeds is a Barcelonian bank known for its collection of premium seeds from the best breeders in the world. With over 128K followers on Instagram, the bank has been making a name for itself in the collector world since 2003. Seedsman posts content of the buds produced from their seeds, including special promos and exclusive offers.

Larry Lemon autoflower seeds encompass Seedsman's value in high-quality cannabis. The 50/50 hybrid is a breed of OG Kush and SFV OG Kush for a powerful seed. Buds produced from Larry Lemon seeds have high THC levels (20-26%) and an earthy terpene profile. The best version and prices for Seedsman Larry Lemon are found at Seed City.






TasteBudz is a woman-owned cannabis seed collecting community that offers seeds with full-bodied flavor and incredible genetics. With a focus on finding elite strains rather than gathering low-quality collector's items, Tastebudz promises dependable seeds. The brand's Instagram offers content about cannabis from Tastebudz's quality seeds.

At Tastebudz, a commitment to delivering elite choices is evident, and within their offerings stands the Lemon Meringue autoflowering strain. Crafted with precision, this variety results from the fusion of Cookies and Cream with Lemon Skunk, culminating in a harmonious fusion of sweet and citrusy terpenes. Beyond its captivating aroma, the strain imparts invigorating effects and euphoric highs, making it an unequivocally exceptional selection.





Seed City offers the best Blue Diesel seeds from Grower's Choice. The seed bank is a popular choice among collectors because of its emphasis on quality picks, the satisfaction of clientele, and accessible prices. At Seed City, only superior seeds are offered, including an incredible selection of Blue Diesel seeds from Grower's Choice.

Blue Diesel is an iconic hybrid strain. It's a crossbreed of Blueberry and NYC Diesel for a seed that is both powerful and long-lasting. The terpene profile of this strain displays the Blueberry ancestry with a sweet, berry scent. Blue Diesel is well-loved by collectors because of its medicinal purposes and deep relaxation.






Following Blue Diesel, Purple Diesel just has to come next! Advanced Seeds has an extensive selection at Seed City, including this potent strain. The brand is based in Spain, specializing in cutting-edge generics in its autoflowering seeds. Advanced Seeds promises that all their collector's items are produced organically without the use of harsh chemicals. In fact, cannabis seeds from Advanced Seeds are made with only natural insecticides.

Purple Diesel is an all-natural option from Advanced Seeds available at Seed City. This hybrid strain comes from Pre-98 Bubba Kush and Sour Diesel. Purple Diesel buds offer euphoric and giggly highs with a sour terpene profile, making it a popular choice among collectors.






Anyone in the cannabis seed collector community will recognize the name Anesia Seeds. Its popularity within collectors is built on high standards and professional breeding to create the best selection. With a 13.7K following on Instagram, the brand knows all about customer satisfaction when it comes to providing seeds.

Among Anesia Seeds' high-quality collection is the strain Fat Monkey. Though the name might not sound too promising, the seed strain is universally loved for its potency and gorgeous buds. Fat Monkey is derived from Grease Monkey, Watermelon Zkittlez, and Ruderalis to create the best of all three worlds.






Dragon Seeds collects the finest seeds from expert breeders in Spain and the Netherlands for a top-notch selection. Full of award-winning genetics, the brand specializes in finding the highest-quality seeds for its collectors. Offering exclusive giveaways and pro tips on Instagram, Dragon Seeds is all about the customer experience.

Famed for their distinguished strain, Dragon Seeds has garnered recognition for Dragon Fruit, a hybrid born from the fusion of Snow Lotus and Silver Haze. These seeds showcase an enchanting green hue and exude a rich aroma. Sporting a THC content of 19%, this hybrid variety bestows focused and invigorating cerebral highs, complemented by a pleasing body buzz. Seed City facilitates collectors' access to these outstanding Dragon Seeds options at cost-effective prices.






Collectors can find the most extensive selection of premium strains like this Lemonberry Haze only at Seed City. The celebrated seed bank Original Sensible Seeds has been serving collectors for more than a decade, and the brand just keeps growing. Original Sensible Seeds emphasizes strong genetics, a passion for the cannabis industry, and treating their customers well with only the best products.

Lemonberry Haze embodies all that Original Sensible Seeds stands for and beyond. This hybrid strain boasts a 14% THC content and emanates delightful sweet berry aromas from its buds. Expertly created by combining Dabney Blue and Lemon Thai, Original Sensible Seeds has perfected the ultimate rendition of this strain. Discover the exceptional Lemonberry Haze strain from Original Sensible Seeds at seed-city.com.